Obtaining a deed poll to legally change your name in Singapore is required. A deed poll is a legal document prepared by an attorney declaring that you will legally change your name as of the date of execution. The deed of change of name is signed in the attorney's presence.
People in Singapore frequently change their names for various reasons, including those related to religion, the desire to better reflect their ethnicity, improve their luck or their feng shui beliefs.
Most government agencies, including the Immigration and Checkpoints Authority (ICA), require a deed poll before recognising a name change.
1. Deed Poll Procedures In Singapore: What You Need To Know
You'll need a lawyer to draft the deed poll and then accompany you to the lawyer's office to sign the deed poll in front of the lawyer and two witnesses. Signing the deed poll is called "executing" the deed poll. Because the attorney needs to confirm your identity, this procedure cannot be done over the phone or the Internet.
If you are over 21, you must bring one of the following documents to the attorney's office: NRIC, passport, NS Green IC, or Singapore Blue Identity Card.
For minors under 21, you'll need to bring your identification document (ID) or passport and the original birth certificate to the courthouse where the name change is processed. You should bring the original birth certificate and a certified true copy of an English translation if your child's birth certificate is not written in English.
If the authorities ever need to see the deed poll for administrative reasons, you should have either the original deed poll or a certified true copy of the deed poll on hand.
2. What Can Be Changed?
Altering the order of the words in your name
Changing or modifying the Chinese or Tamil characters in your name
Changing or altering the punctuation in your name
Changing your English/Western/Christian name
Changing your hanyu pinyin name
No deed poll will allow you to legally alter your sexual orientation, ancestry, or other identifying characteristics. You can do this by contacting the ICA.
3. How to Change Your Name Using the Deed Poll in Singapore
Changing The Name On Your National Registration And Identification Card
After executing a deed poll, you can change the name on your National Identification Number(NRIC) by submitting a "Change IC Particulars (Self)" application via ICA's iC Online website. (If you executed a deed poll on behalf of your child, you must instead submit a "Change IC Particulars (On behalf of others)" application.)
You must submit a digital image of your deed poll and your application.
Your request will be processed within three business days. After successful processing, ICA will mail you a notice of collection within three additional business days. You will then be required to pick up your new NRIC in person at the ICA building, along with the original deed of assignment and any other documents specified in the collection notice.
An identity card holder (ID) must apply for a replacement ID within 28 days of a name change.
Changing Your Passport's Name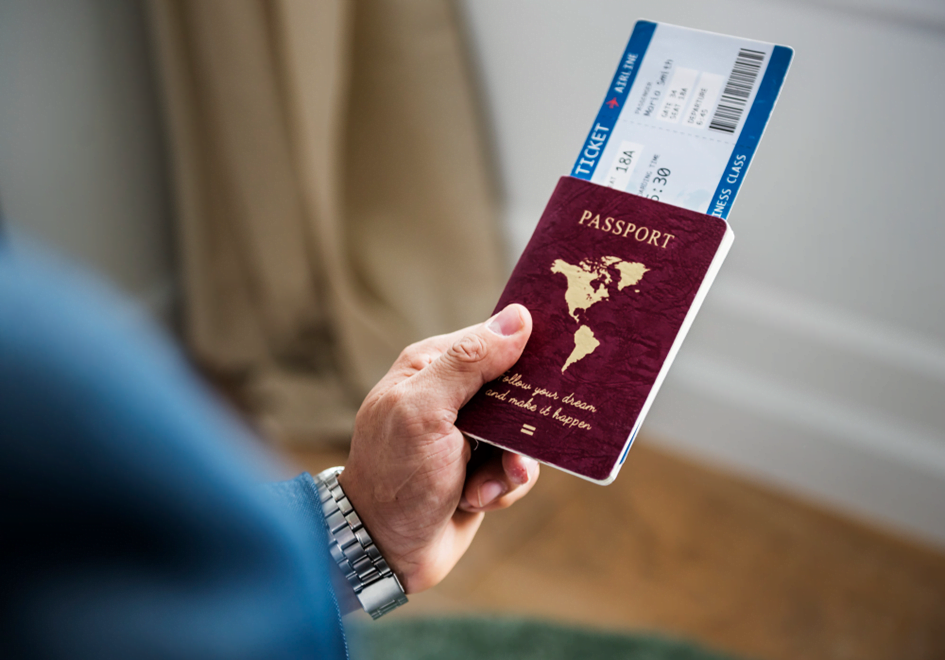 You must apply to the ICA to obtain a new passport bearing your new name. This information is available on the ICA website.
Changing Your Name On Your Birth Certificate And Marriage Record
Generally, you cannot use a deed poll to change your name on your birth or marriage certificate. The renaming of a child stands out as an obvious exception to this rule. Altering the child's name on the birth certificate in this situation does not require a deed poll.
After executing your deed poll, you should inform all other relevant organisations, such as your employer or your child's school, of your name change. You need to update your name on existing academic credentials and other essential documents.
Consult the appropriate educational institutions, banks, insurers, and other organisations to determine how to have your name change reflected on these documents.
4. Name Changing for Minors (Those Under 21)
A deed poll can legally change a person's name even if they are under 21 years old. Unless one parent is deceased or otherwise unavailable for contact after making reasonable attempts to do so, both parents' signatures and consent are required for any legal action involving a minor.
If one is in place, the child's guardian should be informed of and agree to the name change.
5. In The Event Of Parental Separation, What Should Be Done?
Changing The First Name Of The Child
With the consent of both parents, a child's first name may be changed in the event of a divorce due to the significance of the child's name as a representation of his identity and his parents.
However, if one parent is unable to sign the deed poll despite reasonable attempts at doing so, the other parent may do so on their behalf.
Changing The Surname Of The Child
Regarding the child's surname change, the biological father's permission is required. If the birth father cannot be reached, the ICA should be contacted before the execution of the deed of change.The parent wishing to change their child's name should make every effort to obtain the other parent's consent.
This prevents complications like the ICA's refusal to accept the deed poll or parental disputes.
Please contact our lawyers for specific legal advice regarding exceptional cases, such as single mothers and adoptive parents.
6. Rejections Of Names
A deed poll is not the proper document to use if you wish to change your religion, race, or other identifying characteristics. If you need help, contact us for guidance or contact the ICA directly. If your desired name change coincides with any of the following, your deed poll application will likely be denied:
You may want to reconsider if your new name could be offensive to some people.
If your name is similar to a famous politician, this can be grounds for denial.
If you add a respectful title to your name, like Datuk or Sir
If unrecognised or unidentified Chinese characters are in your name, the registrar may refuse to register your name.
7.What To Do After A Signed Deed
After submitting your deed change application, you must bring the following  documents to sign the deed poll change in the presence of one of our attorneys:
NRIC
Passport
NS Green IC
Singapore Blue Identity Card if you are over 21 years old.
Please bring your own Singapore NRIC or Passport [both parents] and your child's Birth Certificate if you are under 21 years old. If the child's original birth certificate is not in English, you must bring a certified copy of an English translated version.
Please contact us if you do not have a certified copy or If any of the above information is unclear.
Conclusions About A Deed Poll In Singapore
Changing one's name in Singapore requires a lawyer. Perhaps you'd like to change your child's name in an event where a divorce has happened. You can contact us to know more.
Book a free consultation at Singapore Family Lawyer, and we can thoroughly discuss the documents needed for your child and explain every legal service and document you need to submit for a deed poll.
Frequently Asked Questions About A Deed Poll In Singapore
Will I Be Able To Change My Name In While I'm Overseas?
If you are currently abroad and plan to return to Singapore in the near future, you may apply for a deed poll using our online submission form and provide us with your anticipated return date. A foreign lawyer can execute a deed poll on your behalf if you cannot return to Singapore to change your name.
When Is A Deed Poll Not Required For Singapore NRIC Updates?
You don't need a deed poll to your married name. A marriage certificate is sufficient for ICA to make the desired changes. ICA may also permit you to add your Christian name to your baptism  certificate without requiring a deed poll. The same applies to name changes resulting from other religious practices. A baptism or religious certificate must be presented to ICA for the change to be processed.
What Happens If My Deed Poll Is Lost?
Contact our office to get a copy of your deed poll that has been reviewed and authenticated by an attorney. Be aware that there would be an additional fee for this.
Are Foreigners Allowed To Change Their Names In Singapore?
A Singapore lawyer can conduct a name change for a foreigner with a deed poll executed in Singapore. However, the laws and regulations of your home country will determine whether or not they will recognise the name change.
It is advisable to check with the Singapore embassy or consulate office to determine whether or not a name change made in Singapore will be recognised in your country. This can be done to determine whether or not your last name was legally changed in Singapore.
If you want to alter your name in the documents issued to you from that country, you might be required to go through the process of executing a deed poll in your home country.
Is There A Limit On Name Changing In Singapore?
There are no limitations on the number of times a person may change their name.