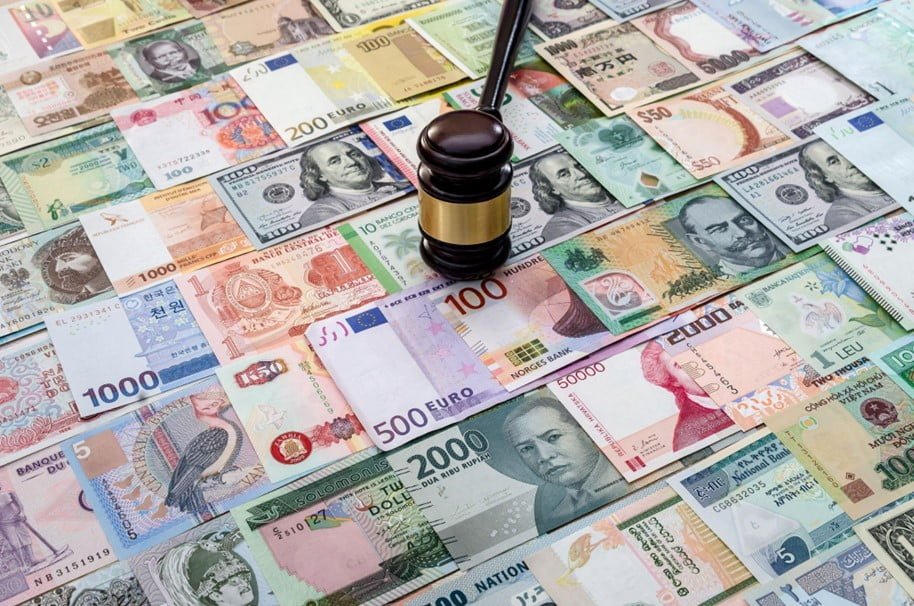 In legal proceedings, an injunction refers to a Court order requiring a defendant or person to cease doing certain activities.
An injunction is an alternative remedy awarded to a plaintiff, especially where monetary compensation may be inadequate to answer for all damages caused.
The Mareva Injunction (also known as a Freezing Order or Freezing Injunction) in Singapore is but one of many Court-ordered injunctions. Plaintiffs will usually apply for this injunction to prevent their spouse from exhausting matrimonial assets as divorce proceedings are ongoing, for instance.
This guide features an in-depth discussion on the Mareva injunction, how to apply for it, and its effect on the parties involved. Read on.
1. What Is A Mareva Injunction?
A Mareva Injunction and Freezing Order in Singapore is also known as an asset protection order. It's an interlocutory injunction preventing a defendant from using all or a part of their matrimonial assets throughout the divorce proceedings.
Mareva Injunctions and Freezing Orders essentially offer the plaintiff a chance for a just and effective remedy once the Court proceedings are finalised.
Only the Supreme Court can grant such an injunction, especially when there is a high likelihood the defendant will abscond or deal with the assets, such that the plaintiff will not receive a satisfactory final judgement.
Additionally, a Mareva Injunction and Freezing Order can be imposed domestically or worldwide. A worldwide Mareva Injunction involves freezing the defendant's assets internationally.
2. How Does A Mareva Injunction Affect Your Spouse?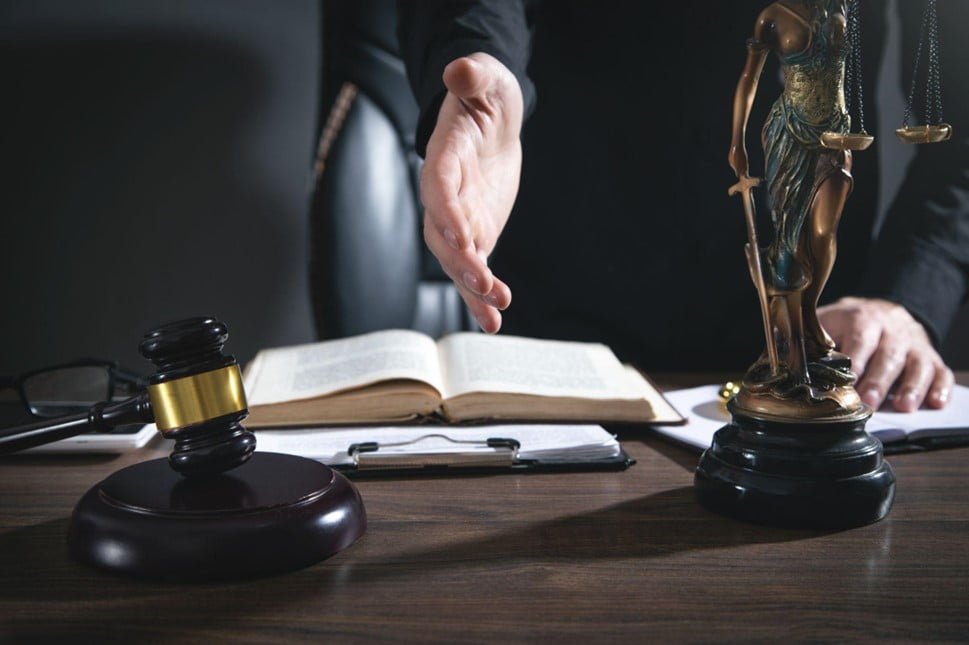 We've already established that a Mareva Injunction and Freezing Order effectively freezes your spouse's assets. The only way to get such an injunction from a Singapore Court is to provide an arguable case that your spouse may do away with the assets.
The Court can grant a domestic Mareva Injunction and Freezing Order (for assets held in Singapore) so long as the following conditions are satisfied:
The Court has jurisdiction over the valid cause of action necessitating a Mareva Injunction.
The plaintiff has presented an arguable case based on their merits (however, the Court will not be required to set a success rate above 50%).
The defendant's assets are within the Court's power or jurisdiction. This may include all of the defendant's assets but excludes assets which are legally owned by the defendant on trust; and
There is a clear and present risk of the defendant dissipating their assets in anticipation of a final judgement by the Court.
Once these conditions have been satisfied legally, the Court will order that the total unencumbered value of the defendant's assets cannot be reduced below the value determined by the Court.
Assets that may be included in a Mareva Injunction and Freezing Order are those that are not in their name and assets in joint ownership with another third party.
The defendant cannot legally remove their assets from Singapore (assuming that the assets are not overseas), get rid of them, or lower their value below the Court's specification. Similarly, the defendant cannot order a third party to do the above.
The Court obliges the spouse or the defendant to present a complete list of their assets, the total value, and location. These assets include those located overseas, in a trust, or jointly owned with another party.
Your spouse can still spend money from their assets on day-to-day living expenses, legal advice and representation, and miscellaneous expenses. However, they may only do so up until the Court-specified value and with your express prior knowledge.
Additionally, your spouse or anyone else which the Court has notified of a Mareva Injunction and Freezing Order can apply to the Court to modify the terms of the injunction or to junk it so that it cannot be applied.
Your spouse can only do so if they have appropriately informed you and your Divorce lawyer of such an intent. Or, if your spouse chooses, they can also come up with a written agreement with your lawyers to modify the injunction's terms.
3. How Can A Mareva Injunction Or Freezing Order Affect You?
In some cases, the Court will order you, the plaintiff, to answer for the losses your spouse has suffered due to a Mareva Injunction.
For instance, you may need to assist another party with recovering for any losses they've incurred during an investigation on whether they're holding your spouse's assets.
4. How To Obtain A Mareva Injunction In Singapore?
Under circumstances that require immediate action, you can get an urgent interlocutory injunction in short days. The Court may even acknowledge your application on weekends and public holidays.
You must give the defendant/other party a notice of your intention to obtain a Mareva Injunction against them (i.e., by directly notifying their lawyer).
But in some cases, it may not be appropriate to notify the defendant, as it may defeat the injunction's purpose.
Due to its legal nature, it's crucial to engage with a professional lawyer in Singapore that can help you comply with Court rules, regulations, and proceedings regarding a Mareva Injunction or Freezing Order .
5. What Do You Need Before Applying For A Mareva Injunction or Freezing Order?
You will need to file a summons application and a supporting affidavit with the assistance of a lawyer in Singapore.
After filing, you will be summoned to a hearing by the Court to determine the necessity of such an order.
Discuss with your lawyer about getting all the necessary documentation before making a case before the Court.
Here's a list of things you need for a Mareva Injunction or Freezing Order  application:
Express rationale on why you have applied for the injunction ex parte, meaning you have notified only the Court and not your spouse about the application. For example, you may not have notified your spouse because you strongly believe there's a high chance they will disappear along with the matrimonial assets.
An explanation for the application's urgency — your application may be urgent, especially under circumstances which will trigger your spouse to abscond with the matrimonial assets.
Veritable facts supporting your application, such as:

Facts which have made you believe your spouse will abscond with the matrimonial assets;
Information about your spouse having already absconded with the assets; or
Evidence of your spouse being untruthful or acting in bad faith

Facts which can support your spouse's argument on why the Court should not grant a Mareva Injunction
Any relevant information regarding jurisdictional issues and whether or not an application has been or will be filed regarding such issues
An enforceable agreement stating you will pay for any losses. Additionally, you will need to state which assets you will use to make such payments and to whom they belong.
Conclusion About Mareva Injunctions And Freezing Orders In Singapore
A claimant or plaintiff will usually file for a Mareva Injunction or Freezing Order against a spouse/defendant if there is a real risk of dissipation of the defendant and their assets, which could inhibit the Court from providing a just and final determination for the plaintiff.
If you're facing such an order or intent to file one before the Court, make sure to have professional legal representation.
Singapore Family Lawyer is a team of family and divorce lawyers in Singapore offering practical legal advice for our clients.
Call us now and get a free 30-minute consultation where we hear your case out and offer advice on the next steps to take.
Frequently Asked Questions About Mareva Injunctions In Singapore
What Happens If You Breach A Mareva Injunction Or Freezing Order?
A defendant may receive jail time if they have performed a breach of a Mareva Injunction or Freezing Order.
Why Is It Called A Mareva Injunction Or Freezing Order?
The Mareva Injunction derives its name from the U.K. Court ruling in the case of Mareva Compania Naviera S.A. v International Bulkcarriers S.A. case.
How Long Does A Mareva Injunction Or Freezing Order Last In Singapore?
A Mareva Injunction or Freezing Order can last for a temporary 10-day period. It may be extended or denied during the actual Court hearing.
What Happens When Your Assets Are Frozen?
In an asset freezing injunction, a person or business is prevented from using any assets they own, hold, or control.